See on
Scoop.it
-
Thoughts from +ADD Strategy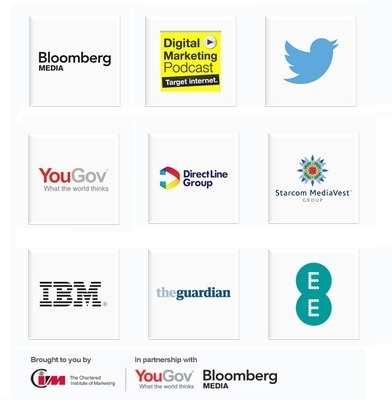 Paul Sutherland FCIM's insight:
The pace of change in digital marketing continues to increase and the impact of mobile and social media gets greater and greater.
From the North east, Paul Sutherland of +ADD Strategy and David Jeffries, Head of Digital City & Graduate Enterprise at Teesside University are attending this prestigious event as guests of the Chartered Institute of Marketing (CIM).
Paul is part of a CIM rountable on SME marketing issues set to take place later this summer, and actively supports national research and insight agenda's.
'Digital marketing offers extensive opportunity but also great risks.  The gathering at Bloomberg's European head office in London brings together an impressive community and will explore a range of issues around honest use social media, multichannel marketing and importantly ….what's coming next!'.
Paul Sutherland FCIM
Contributors include:
• Dara Nasr, Sales Director, Twitter UK
• Ash Roots, Director of Digital, Direct Line Group.
• Anne Godfrey, Chief Executive, CIM.
• Daniel Rowles, leading digital expert and curator of the Digital Marketing Podcast
• Thomas Brown, Associate Director, Research and Insights, CIM.
• Stewart Easterbrook, CEO, Starcom MediaVest Group.
The event offers an injection of the latest thinking, ideas and learnings on harnessing digital and social media to drive performance.
Click here to register for access to the live cast.